"We are Alpha Partners, the industry leader
since 1996."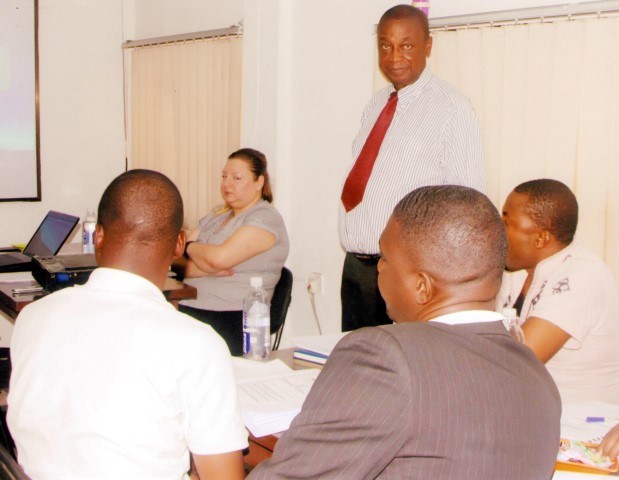 Alpha Partners is a reputable firm of Training and Management Consultants with many years of corporate training experience in Finance, Accounting, Auditing, Banking, Management, Information Technology, Oil and Gas Sector, Security, Engineering, Public Relations, Secretarial Studies, Leadership, Marketing and other fields of human endeavour.
We are one of the leading players in the profession. Our firm, a multi-disciplinary one with highly talented, experienced and dedicated partners and staff who have experiences in different facets of working life was established in 1996 and has branches in Lagos, Enugu and Awka.
We offer a wide range of professional services, which covers audits, accounting, finance, taxation, ICT, security, engineering, insurance, human resources management, secretarial and consultancy services in all ramifications.
Our numerous clients attest to the high quality services we offer which contribute in no small measure in ensuring sound and efficient management of their resources.
Our Methodology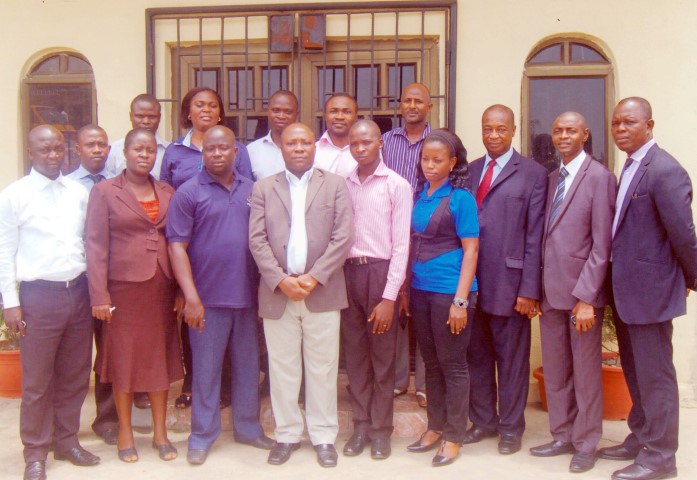 Considering the scope of an assignment, our practice is to carry out the work as a set of clearly discernible steps, with each step having its own end product. The usual steps we take are as follows:
- Define the scope of work for the avoidance of doubt including the duties and responsibilities of each party.
- The next step in carrying out our assignments will involve discussions and consultations with officials of the organization. These discussions will be in the form of interviews and briefings and will be undertaken to determine the existing methods and traditions and obtain relevant input of key insiders to the successful execution of the assignment. They will be formal in character and will be held on an "as needed" basis. They will be used to convey information from organisation's officials to the external professionals and vice-versa. The interview and briefing sessions will be applied as a way of exchanging views by both parties on the purpose, scope and conceptual frame-work of the assignment, and will greatly facilitate the information gathering stage of the assignment.
- The next steps will include the review of existing literature, in whatever form, such as statements, reports, circulars and guidelines to obtain information regarding existing plans, policies and procedures and to spice these with appropriate applications of generally acceptable operational, finance, management and consultancy procedures and best practices, tailored to suit the peculiar operational circumstances of the organization.
- Digging-in and trouble-shooting: This is the most critical stage of the assignment. Work nitty-gritty is carried out at this stage after which draft reports and recommendations will be prepared.
- The other steps are the discussion and analytical reviews of all new recommendations of controls, policies and procedures with the appropriate members of staff and management, in order to ensure the applicability and implementability of the recommendations, within the context of the existing structure, circumstance and personnel of the organization.
- Another and most important aspect of the assignment is the involvement of your organization's counterpart staff. We propose to incorporate the counterpart staff in all aspects of any assignment. We and your counterpart staff will operate as one team. The counterpart will at the end of the assignment, form the core team for the supervision of the continuous successful implementation of the recommendations after completion of the assignment. We usually therefore would propose to program assignments in such a way as to involve some relevant key officers of our clients organization, and at least one as a counterpart.
Our Team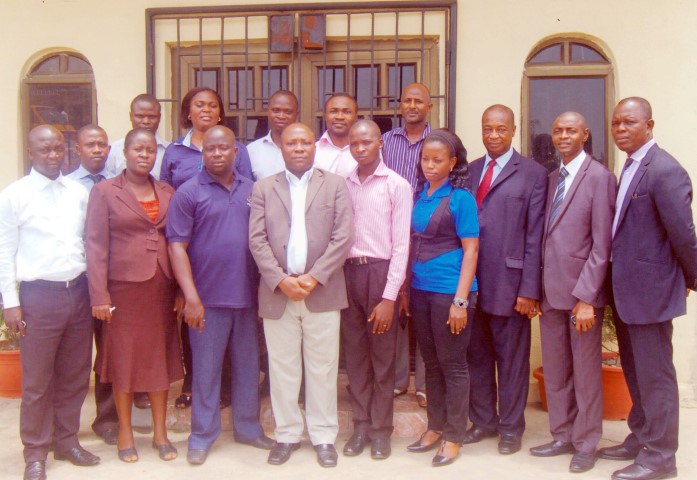 Presently, we have a staff complement of partners, associates, managers, seniors and other personnel that can reasonably handle any size of professional engagement we are given the opportunity to take on.
Our partners and associates had their professional training in firms of international repute both here in Nigeria and abroad. Our team comprises seasoned professionals who have gained wide, deep, varied and rich practical Finance, Training, Human Resource Development, Management and Consulting experience in various segments of the economy.
We guarantee that our firm offers personalized first class services in any assignment we handle. Our delivery period is usually very prompt.
Clientele
We are proud of our clients who have trusted us over the years
Financial Institutions
Central Bank of Nigeria, Zenith Bank Nigeria Plc, Lagos, First Bank Nigeria Plc, Lagos, Union Bank Plc, Industrial & General Insurance Plc, Odua Investment Co. Ltd, Stanbic Bank, Media Trust Limited, FHA Homes Ltd, Eco Bank, Unity Bank, Wema Bank, Oasis Insurance PLC, Union Bank of Nigeria Plc, Afribank Nigeria Plc, Niger Insurance Plc, Consolidated Discount Ltd, Aquila Capital Ltd, Eco bank Nigeria Plc, Akwa Saving and Loan Limited, Stanbic IBTC Bank Plc, National Health Insurance Scheme, FSDH Nigeria Limited, Goldlink Insurance Plc, Unical Microfinance Bank Ltd, Coastline Microfinance Bank Limited, African Re-Insurance Corporation, Lekki Worldwide Investments Limited, NEM Insurance PLC, Kebbi Home-Saving & Loan, Kakawa Discount House Limited, Oceanic Insurance Company Ltd, Aso Saving and Loan, Abuja, Sovereign Trust Insurance PLC, Federal Mortgage Bank, Leadway Assurance Company Limited, Stock Exchange Commission, AIICO Insurance PLC, Nigeria Deposit Insurance Corporation, Standard Alliance Insurance PLC, Law Union & Rock Insurance Company PLC, Zenith Insurance Company Limited, NICON Insurance, Various Microfinance Banks
Oil and Gas Sectors
Nigerian National Petroleum Corporation – NNPC, Nigerian Petroleum Development Company Ltd – NPDC, Oando Plc, Sahara Group, Shell Nigeria, Total, Eterna, Sifax Group, A-Z Pet Production ltd, Chevron Plc, Addax Petroleum, Hardy Oil, Bell Nigeria Limited, W Offshore Nigeria Limited, Masters Energy Oil & Gas Ltd, Sonol World Oil, Tools Nig Ltd, Kaduna Refinery & Petrochemical Co. Ltd, Platfom Petroleum Corporation Limited, Dorman Long Engineering, Walter smith Petroman Oil Limited, Chrome Group Ltd
Manufacturing
Grand Cereals & Oil Mills Ltd, A.C., Ojota – Lagos., Sona Systems Associates Business Management Ltd, National Salt Co. of Nigeria Plc, Deli-Foods, Plantgeria Company Ltd, Port Harcourt, Notore Chemical Industries, Rivers State, Nigerite Nigeria Plc, Chi Limited, Dangote Group of Companies, Cement Company of Northern Nigeria Plc, Sokoto, International Tobacco Company, Friesland Wampco (Nigeria) Plc, Flour Mills of Nigeria Plc
Government Bodies (Public Sector)
Auditor-General of the Federation, Abuja – Nigeria, Accountant-General of the Federation, Abuja – Nigeria, Nigeria Governors' Forum Secretariat, Federal Medical Centre, Owo, Federal Medical Centre, Owerri, University of Nigeria Teaching Hospital, Enugu, University of Maiduguri Teaching Hospital, World Bank Assisted Projects, The Senate Committee on Budget and Appropriation, House of Representative Committee on Public Accounts
Services Companies
Toyota Nigeria Limited, Jubaili Bros Engineering Limited, Arik Air, Aruo Maritime Service Ltd, Applied Engineering Technology Initiative Ltd, Igbinedion University Teaching Hospital, Guinness (Nigeria) Plc, Deltatek Engineering Ltd, British American Tobacco (Nigeria) Limited, Dunlop Nigeria PLC, Delta-Afric Engineering Limited, May and Baker Nigeria Plc, Board of Internal Revenue, Weafri Well Services Co. Limited, Melvon Nigeria Limited, Inter-ball Construction Limited, Starzs marine and Engineering, Centre for Research and Development (CERAD), Cocoa Research of Institute of Nigeria Ibadan, J. Services Company Nigeria Limited, APM Terminals, Friesland Foods Wamco Nigeria PLC, Nigerian Television Authority, Mantrac Nigeria, Ikeja – Lagos, Dorman Long Engineering, Kaduna, Julius Berger Nigeria, Oceaneering Services Nigeria Limited, Power Holding Company of Nigeria, ABC Transport Limited
In-House Training
MTN Communication, Mantrac Nigeria Limited, House of Representative Committee on Budget and Appropriation, First Bank of Nigeria Plc, The Senate Committee on Budget and Appropriation, University of Maiduguri Teaching Hospital (UMTH), Maiduguri, University of Nigeria Teaching Hospital, Enugu, Ericson Nigeria Plc, Nigerite Nigeria Plc, Sundry Foods Port-Harcourt.